EBEL La Maison- Limited Edition are not just beautiful they are also practical, magical and mysterious… Firstly, they all come with a gorgeous moon phase feature, which tracks the moon and also looks beautiful on your watch! A fun little thing to talk about when everyone compliments your new EBEL watch at your next event. They all also come with a subtle but sexy date display.
EBEL La Maison- LIMITED EDITION- A once in a Lifetime Opportunity.

A LIMITED EDITION yes you read that right! EBEL is bringing out a once in a life time opportunity to own on of the most beautiful watches that have ever graced the earth! EBEL La Maison Limited Edition can be described in one word, flawless! EBEL was founded in 1911 in the fabulous France, by an amazing couple the whole collection of watches is the perfect combination between feminine and masculine, inspired by the worlds strongest force: LOVE!
EBEL La Maison- LIMITED EDITION- Reinvented Elegance.

This entire collection of watches takes the timeless elegant appeal of EBEL it adds a texture and bold 2000's edge, It is class reinvented.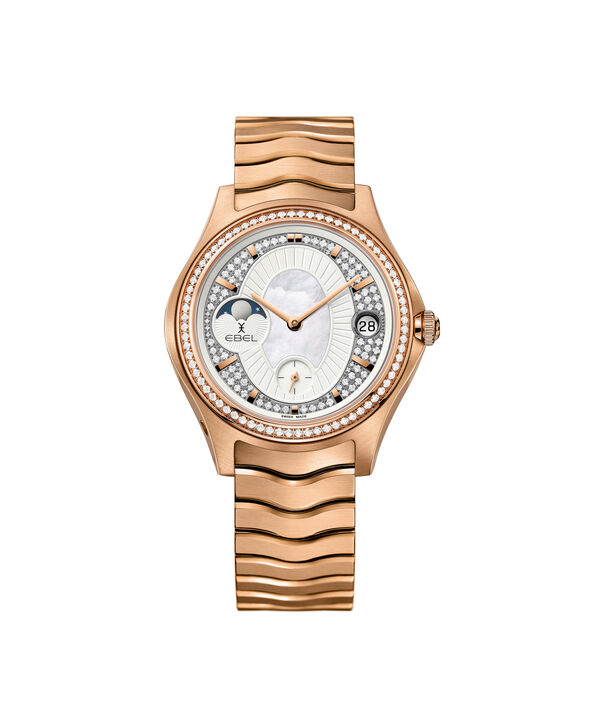 This stunning collection comes in many different materials styles however the who overall look of these watches is very similar. Though they do all have their own unique style! This stunning Women's La Maison EBEL Limited Edition automatic watch, is complete with the most elegant of features. The beautiful mother-of-pearl dial is encased with beautiful pave diamonds. The red gold link bracelet is perfect and will look in place with all of your designer clothing.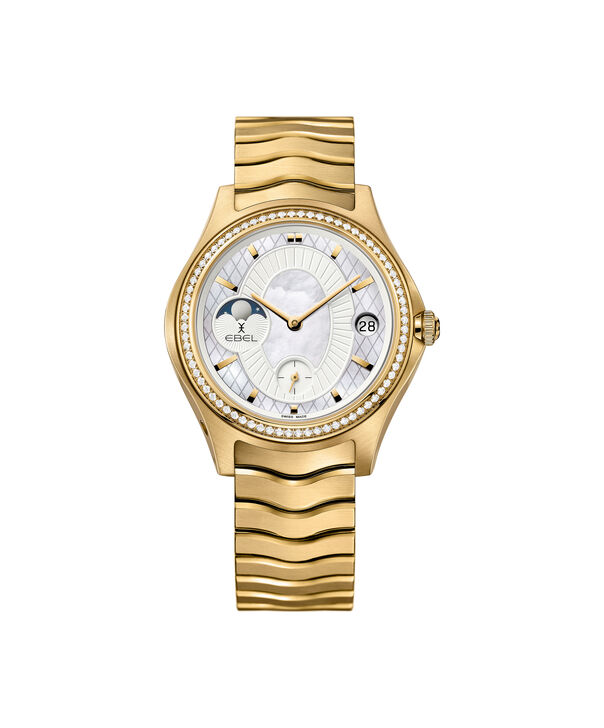 This delicious watch is another one of the LIMITED EDITIONS you have to get your hands on! This watch will compliment you in what ever you are wearing! it would look especially beautiful with a black evening gown. The yellow gold is a unique find and it takes a bold colour not often found in luxurious items and adds a dripping reinvented elegance to it! The mother-of-pearl dial  gives this watch the ability to be paired with any item of clothing in your wardrobe.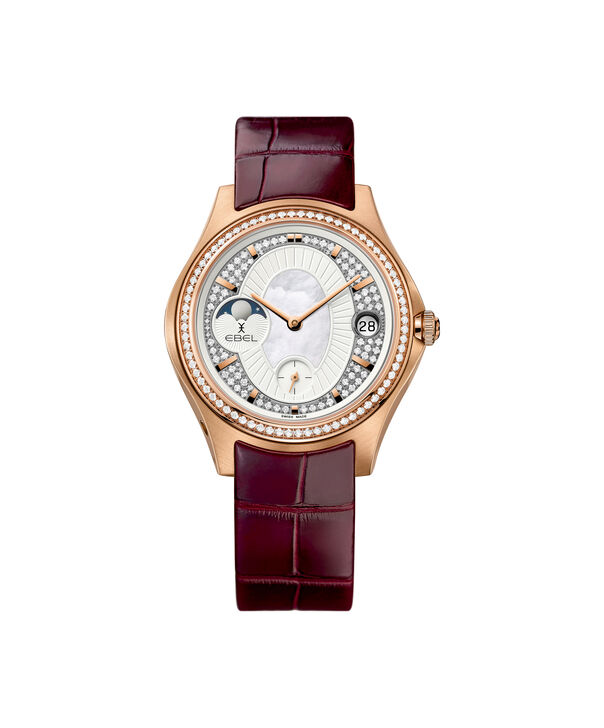 This collection does not just come metallic, leather is very in with this edition! This seductive shade of Burgundy comes in a textured pattern and would look fabulous with your every day items! The Limited edition automatic watch will be released to the public soon! The mother-of-pearl dial is surrounded by a girls best friend…. DIAMONDS! This watch is gorgeous and a must have if you love all shades of red and purple!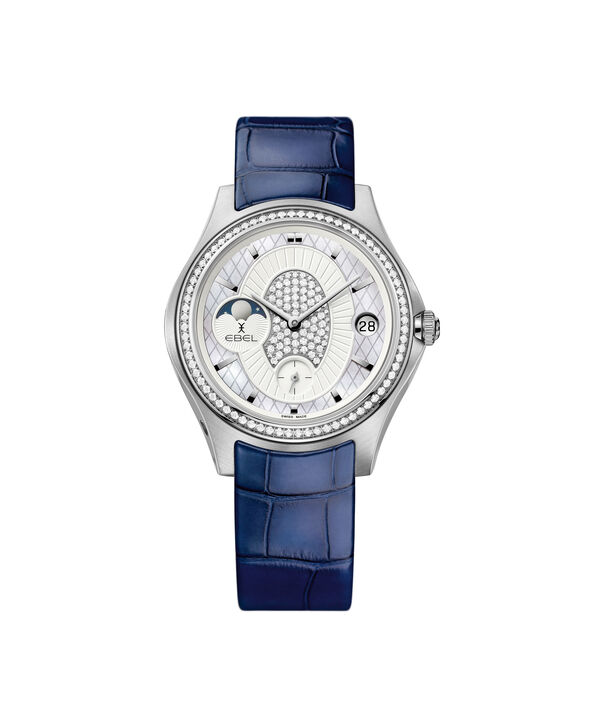 As I always say Blue goes with everything, yes EVERYTHING! EBEL obviously know this too! This stunning midnight blue leather strap watch is a bold addition to your luxurious watches! Its stunning white gold casing is gorgeous, the way that it works with the shade of blue makes the whole item stand out! This watch is complete with a mother-of-pearl dial which always adds a touch of class to every single outfit!
With these stunning watches you will be timeless in looks, fashion and well literally on time, these watches are very accurate! Stay tuned for the EBEL releases!